Back in January 2020, I decided to replace my Dewalt 745, and after a lot of thoughts, I bought another jobsite saw instead of a fancy (and very expensive) sliding saw, mostly because I spend most of my time remodeling houses and not making furniture.
As I do really working with the DW745, I stuck to Dewalt and bought their DWE7492 saw, mostly for its largely improved rip capacity.
And because I work now in a much bigger workshop, I decided to replace my small table saw station with a much bigger multifunction workbench.
As usual, I had a couple ideas in mind but no plan, so I bought a couple 4×8 sheets of plywood for the frame and one 4×8 sheet of MDF for the top, and I started building it on the go.
I quickly realized that I would need more materials to build the workbench the way I wanted, and I ended using a few extra 2×8 sheets of OSB and some scrape wood I had laying around in the shop.
Unlike my previous table saw stand, I wanted to be able to easily remove the table saw from the workbench, so that I can bring it on site.
Here's what I came up with.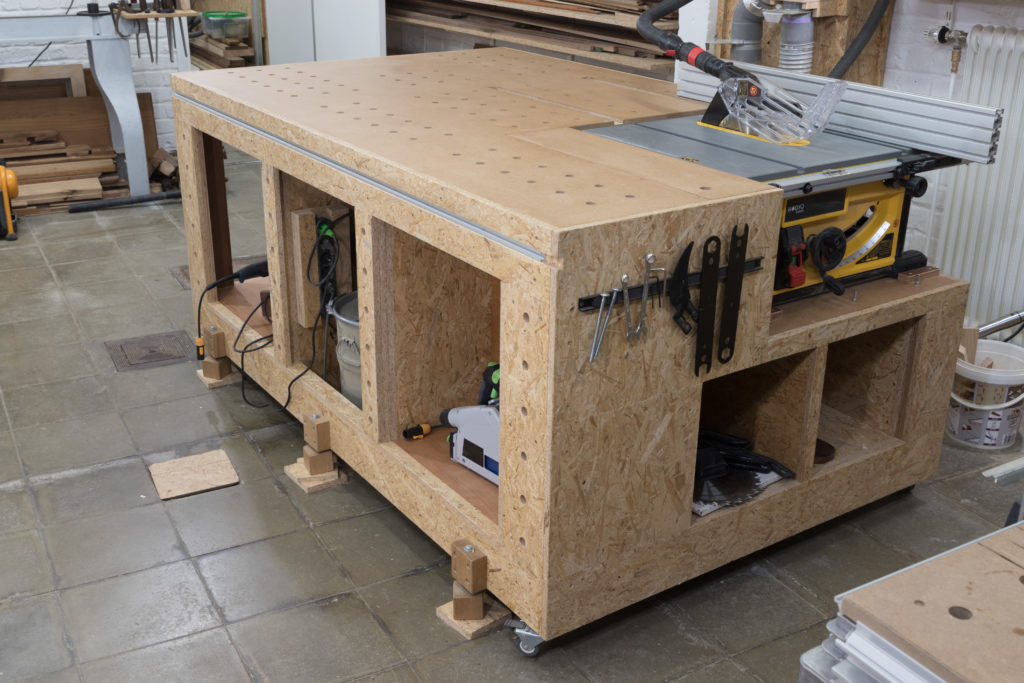 Two weeks of work, lots of issues and mistakes to deal with, but in the end, I definitely call this project a success!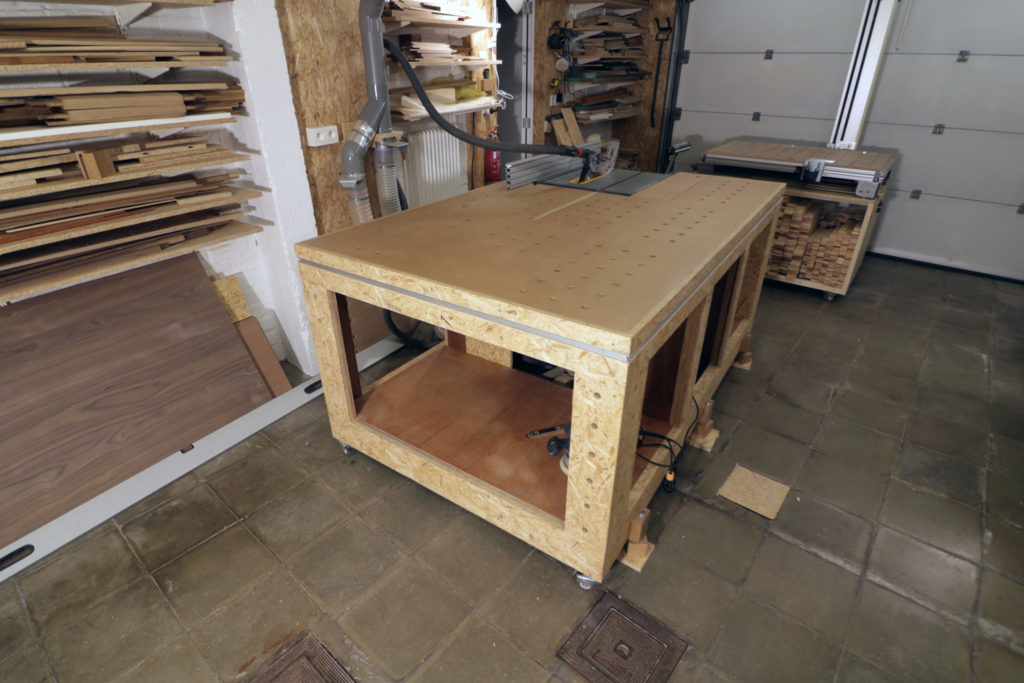 Dimensions:
Length: 203.6cm – 80″
Width: 125.6cm – 49 1/2″
Height: 94cm – 37″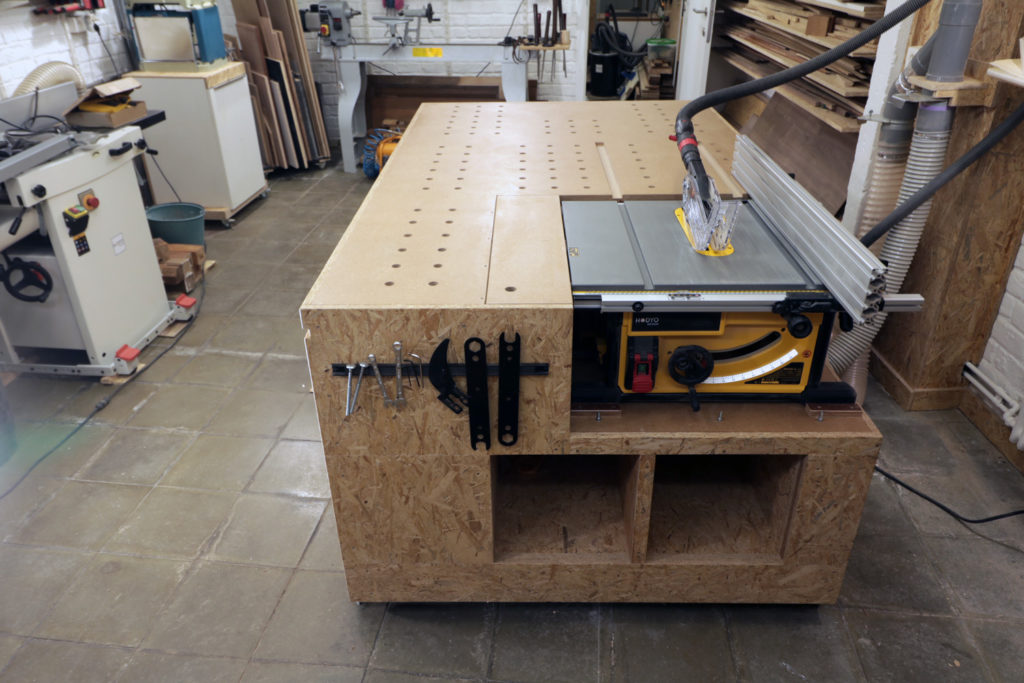 Materials used for this build:
2 x 4'x8′ sheets of plywood
4 x 2'x8′ sheets of OSB
1 4'x8′ sheet of MDF
4 heavy duty casters
some plywood scrap
solid oak scrap for the 7 leveling feet
7 M8 bolts (12cm – 4″)
14 washers
7 M8 locking nuts
14 M8 hexdrive threaded inserts
wood glue for the legs
2 T-Tracks (125.6cm – 49″ 1/2 + 200cm – 78″3/4) from Motedis ((select language in the upper right corner of the page to select your country)
and a lot of screws!
Total cost: around 230€ (in Belgium)
Edit:
Auxiliary (30x120L I-type slot 6 profile) aluminium fence from Motedis (select language in the upper right corner of the page to select your country).