Setting up a new workshop while remodeling a 5 story townhouse full time is not an easy task, especially when you decide to do the remodeling all by yourself!
I started building it on December 2017 and finished the rear part (workshop #2) over two years later, on March 2020!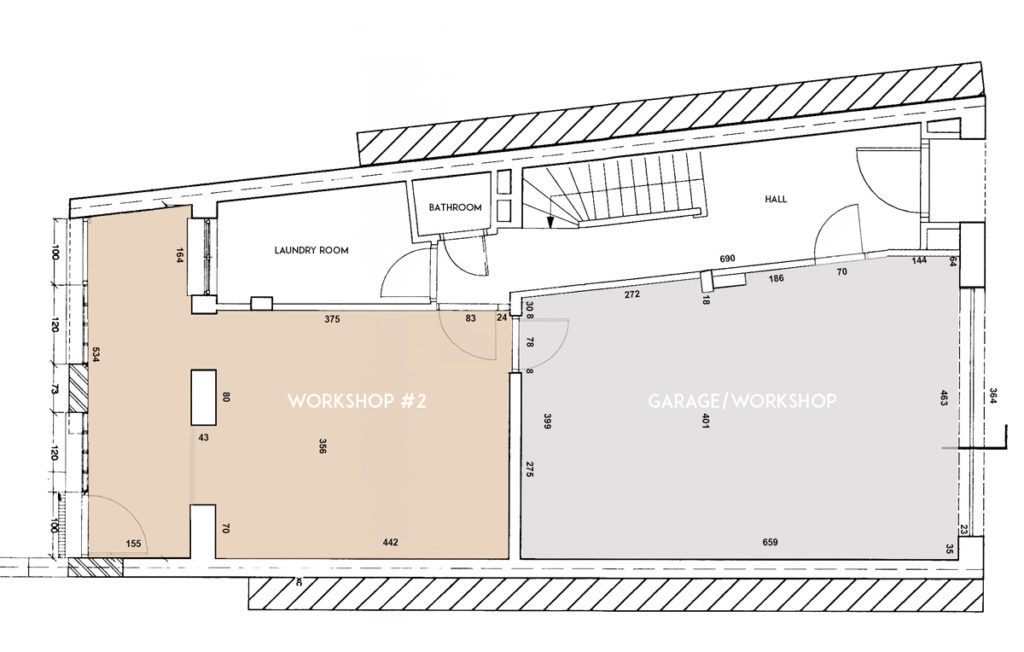 Here's how it looked at first!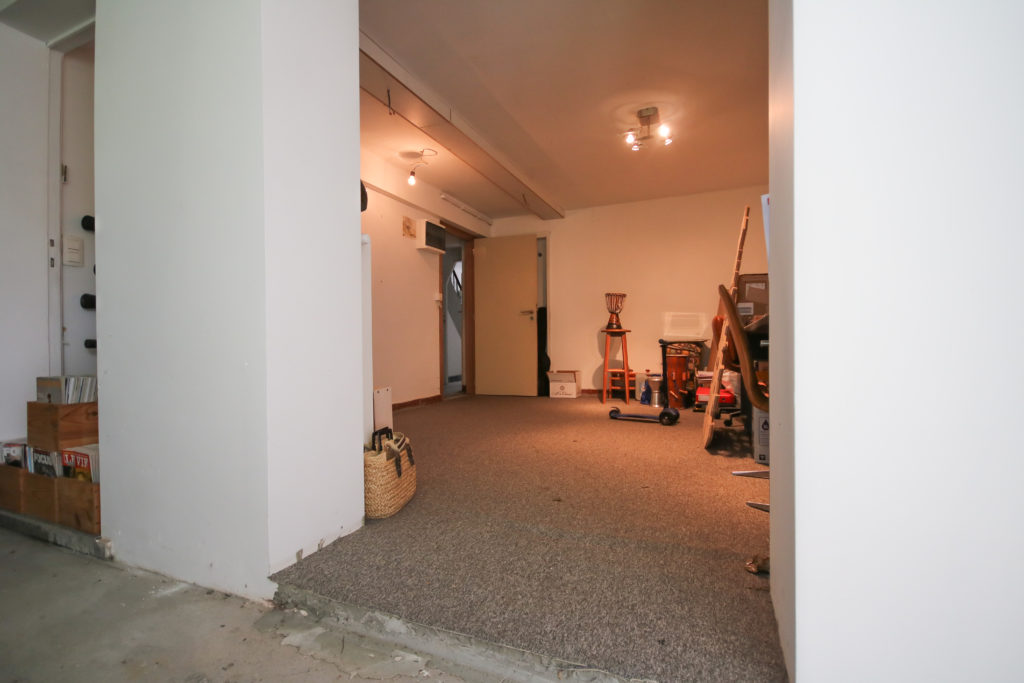 And here is how it looks at the time of writing!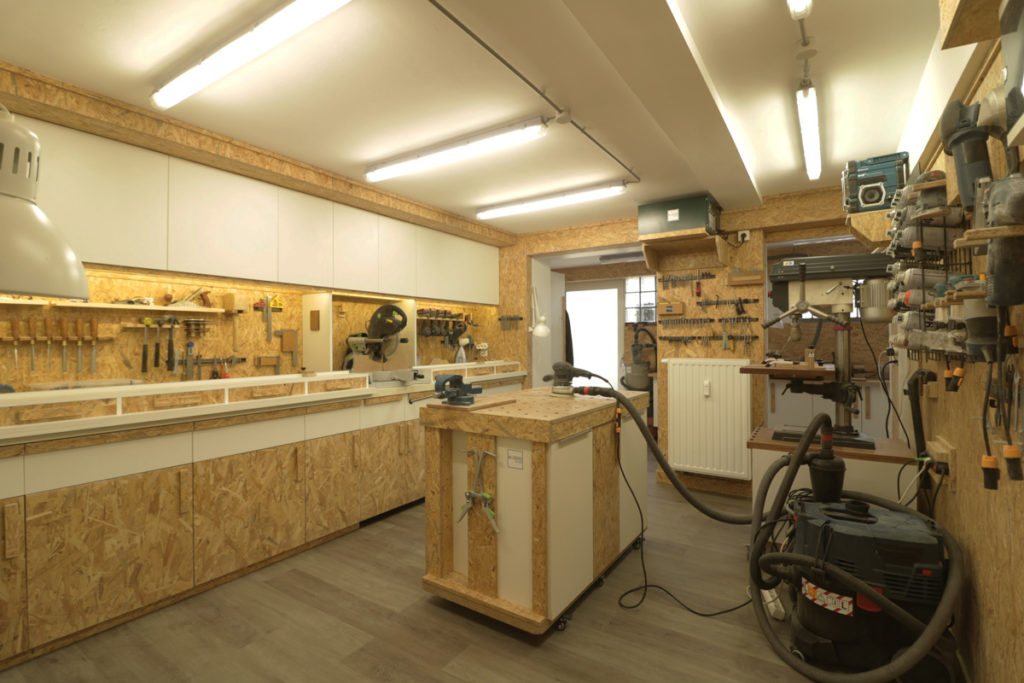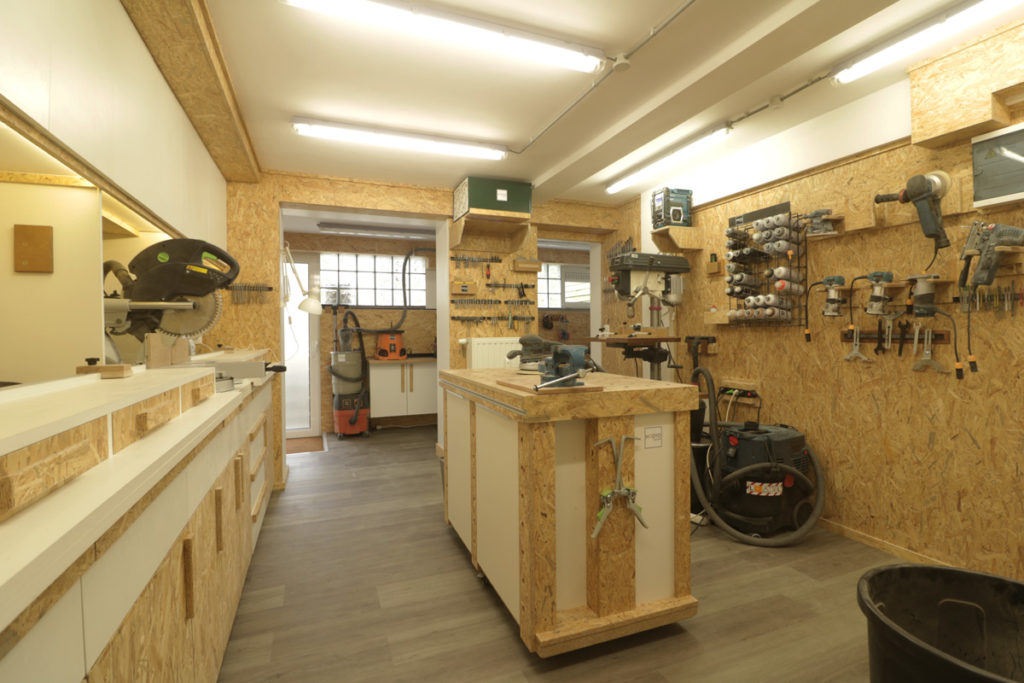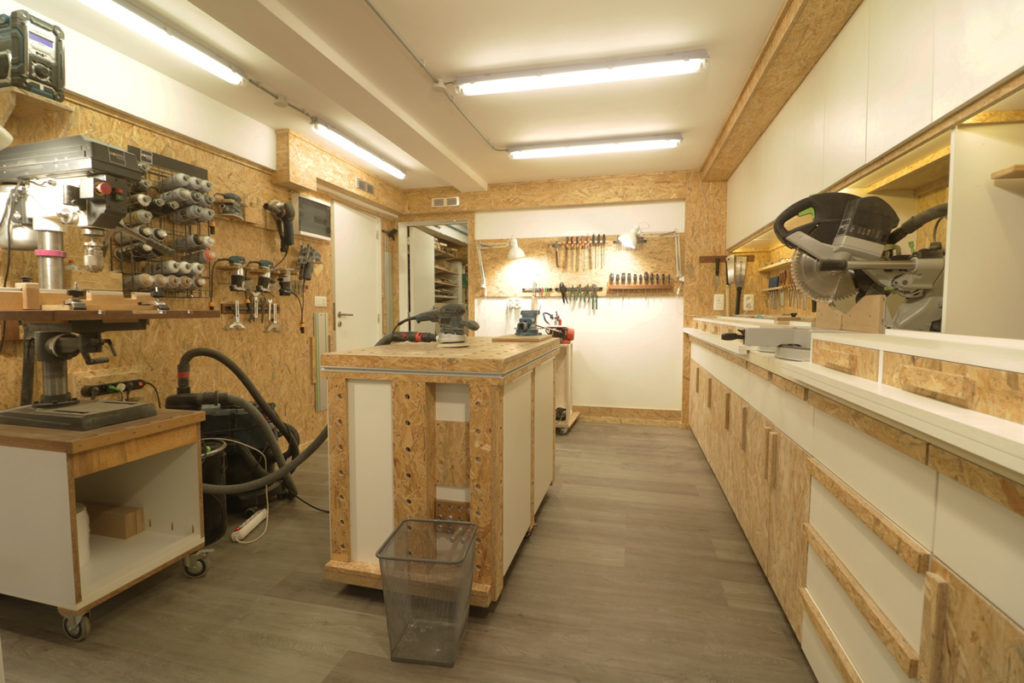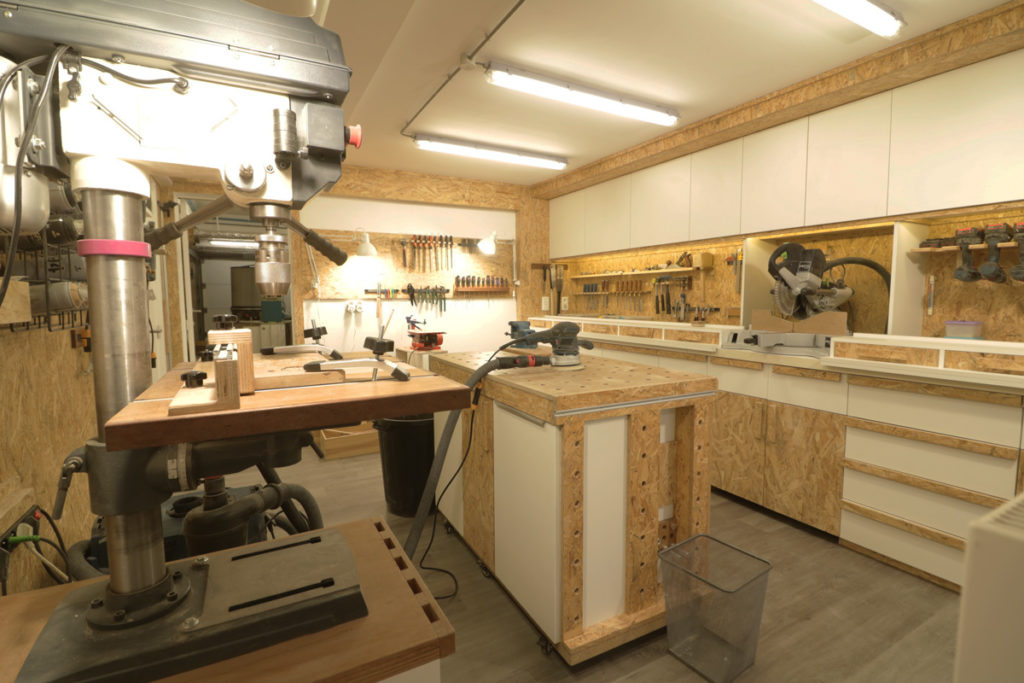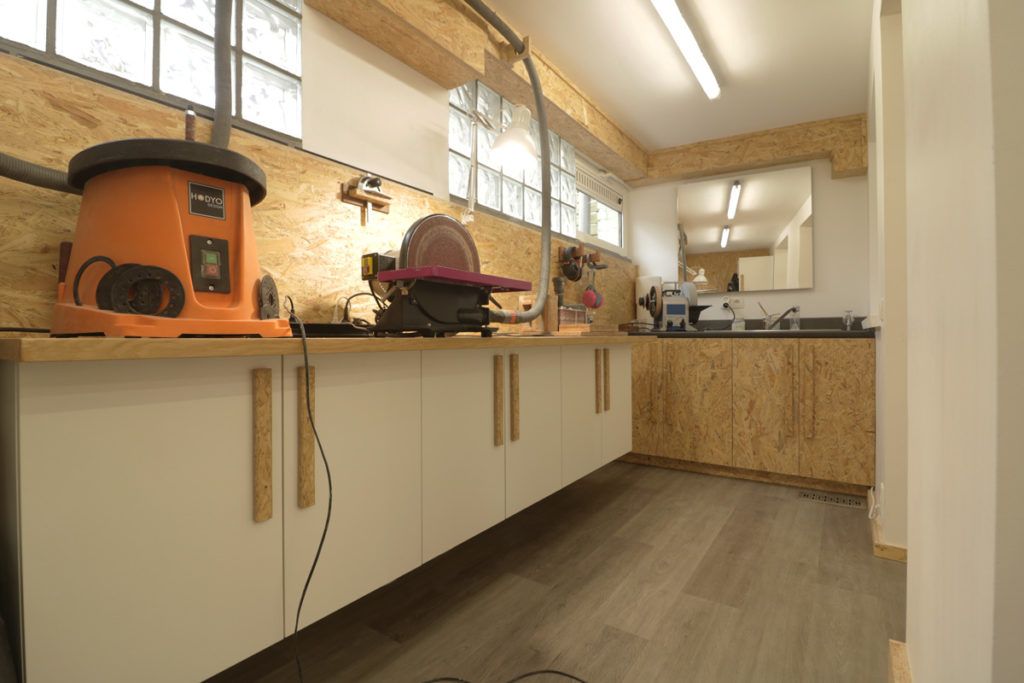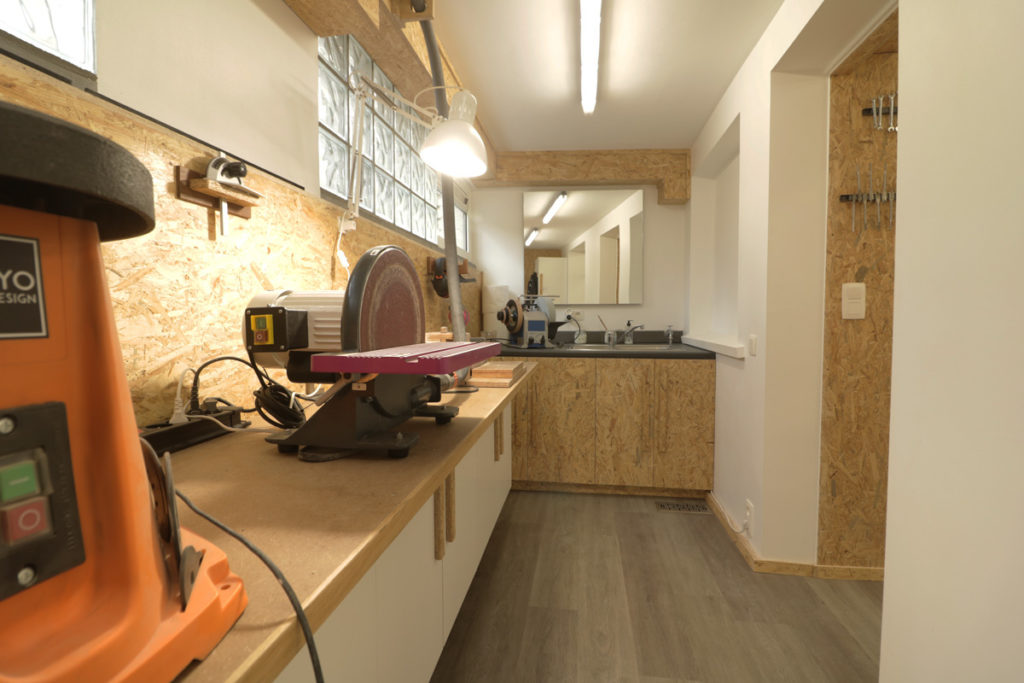 For those who wonder, installing a vinyl plank flooring in a workshop is usually not an option, mostly because of it's price, as it can be very expensive! I was able to get 75% off on mine, so it was a no-brainer. If you can find a good deal, and if your floor is flat enough, go for it! Here's why:
It floats, so it's easy to remove, should you have to.
No need for a vapor barrier underneath, it's waterproof already!
It's super comfy, which is a luxury in a workshop.
It protects your hand tools from being damaged in case one falls on the floor.
it's a textured, anti-slip and very durable material.
It's only 5mm or 3/16″ thick.
This video features the full build from beginning to end of one half (26 sqm or 280 sqft) of my new workshop.
The garage, where my biggest tools sit, is still a work in progress, so expect a follow up once it's done!